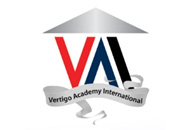 Vertigo Academy International is a scientific sub-organization of International Vestibular Society.
Academic Program
Learning Objectives
VAI's primary intention focuses on Clinical Vestibular Disorders.
The Educational needs covers; the diagnostic dilemma, vestibular lab, contemporary methods and future projections for diagnosis, behavior of the disease and clinical course and treatment.
Basics of Vestibular System
Vestibular Physiology:
- Vestibular Labyrinth
- Vestibulo-ocular reflexes
- Vestibulo-spinal connections
- Vestibulo Cortical Projections
Control of head movements:
- Saccadic control
- Vergence, optokinetic system
- Brain stem, gaze mechanism interactions
Clinical evaluation:
- Patient history
- Physical ENT and Neurotologic exam including the cranial nerves,
- Bed side examination (evaluation of spontaneous and positional nystagmus with Frenzel Glasses, Rhomberg, Tandem rhomberg tests, Skew Deviation, Cerebellar tests, Head impulse test)
Vestibular Lab:
(To be completely capable of applying and evaluating the vestibular lab battery tests):
- Spontaneous and post-head shaking tests
- Gaze Nystagmus
- Oculomotor tests (including Saccade and Tracking)
- Positional tests
- Caloric tests either by water or air caloric stimulation,
- Video head impulse test
- Subjective visual vertical & Dynamic Visual Acuity
- Vestibular evoked myogenic potentials (ocular and cervical)
- Rotational chair tests (optional)
- Posturography (Static and Dynamic)
The clinical course
The clinical course of the vestibular diseases is important to know during the assessment of patient's history
Treatment
Treatment modalities for each vestibular disease should thoroughly be inspired by the fellow, including the surgical techniques.
Registries for the fellows needs to be confirmed and stamped with his/her active attention to the courses and lectures held by VAI.
Additionally, two months of clinical visit has to be made to the reference centers mentioned below for "hands on" practice as well as surgeries. Following completion of the academic program the fellow will be certified by VAI Organization and Politzer Society.
Reference Centers